Sitting here on the porch watching her in the garden is the best entertainment I've had in months.  What is she doing out there?  It's more than obvious that her hands have never touched dirt let alone the soil of the land.  I must say, each time she reaches to wipe the sweat from her brow and smears her pretty face with dirt, I can't help but smile.
When John built this porch, I knew it would be perfect to view the side garden.  The house was just barely askew on the land so as to flow better with the sun's brilliant schedule.  Having the garden on the east was perfect.
I begged John from the time we bought the land for a big front porch.  We planned to eventually have it wrap around the house, but I settled for the length of both the front and the back of the house for starters.  Besides, what good southern home doesn't have a big front porch to serve sweet tea and lemonade on?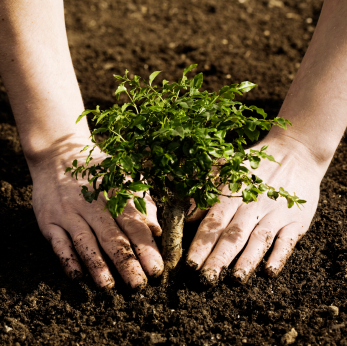 So here I sit, watching the skinny, blonde bitch plant, or try to plant what looks to be tomatoes and peppers.  She may possibly have some herbs, too.  Why would she try to plant in June when this is a month for maintenance is beyond me!  It's way too late in the season and the sun is already getting too hot for starter buds.
She's humming that damn song again.  "Some Day My Prince Will Come" ! HA! Wonder what she did to her last beau…
Since the day she moved into my house, I wondered why someone like her was alone.  She goes out all dressed in her designer clothing and doused in perfume, but she never brings anyone home. She also never spends the night anywhere but here.  It makes me curious.  Something just isn't right about her.
Not to mention…she's mucking up my garden.
Part 4 of a series: The House
Originally Published on: August 15, 2014