He'd confessed everything that late October night before walking out for good.  Now here it was April already, and this woman had arrived at the very same door he had walked out.
Dressed to the nine's in her designer high heels, pencil skirt, and fashionable pink, sleeveless top, I had to wonder if perhaps she had just left work. I wasn't positive, but I was sure I didn't like her.  She holds her head a little too high.  It makes me wonder what secrets she is hiding behind that false exterior.
Her perfume fills the room almost instantly.  What makes a woman douse herself in perfume?  Perhaps she is a smoker, well she won't be smoking in my house.  That is a rule that will not be broken if I let her stay.
"Oh this is….charming," she said with pause as she feigned a smile in the direction of the realtor.
The realtor smiled in return and closed the door behind them.
"It's quite lovely," said the realtor, "I'm sure it isn't as big as you are used to, but it's in a quiet location and within your budget."
"Mmmm yes, my budget, let's hope that changes with the settlement and I don't have to take residence in a place like this," said the woman.
A Place Like This?! What was she suggesting?  Is my house not good enough for the bitch?  She can leave now for all I care.  I set my gaze on her and saw the goosebumps rise on her pale, thin arms.
"Oh there must be a draft! I have goosebumps!" said the woman.
That's not all she'll have, but first I think I should find out a little more about Miss High and Mighty.
"It's possible there could be a slight draft, but this house is well built and I didn't feel anything,"said the realtor.
"I know what I felt, don't mock me," said the woman with a blank expression.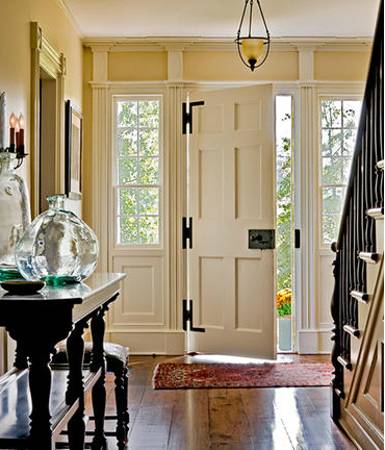 "This house was built by hand by the previous owners.  The husband was a carpenter and had everything he needed to make this the perfect home for him and his wife…
(it is perfect)
"The foundation had been here for many years, I believe from a house built in the 1700's.  The previous owners built the house on the old foundation and made it their own special retreat," said the realtor with a smile. She got no reaction from the woman except a blank stare.
"The exterior may look like an older cottage style home, but the interior has had some amazing upgrades over the years," the realtor glowed.
"Hmmph," said the woman, "well it could have potential."
The more I stand here looking at the little bitch down there touching my things, and looking disgustingly at my little home, the more I hate her..  She hasn't even made it past the entryway and I know I'm done with her.  Let's hope she leaves, or I will take matters into my own hands….again.
This post was inspired to be written by a prompt from Studio 30+
Prompt: "…he'd confessed everything.."
From Kirsten, at Kirsten A. Piccini: Daydreamer, Storyteller, "Man on a Mission."
Originally Published on: June 28, 2014