When I think Maine, I think Stephen King first and "Lobstah" second.
Today is Friday the 13th and I am home with a wonderful head cold.  As I laid awake last night, tissues in hand trolling the internet, I came across an article: Win the Center Lovell Inn!.
Win an inn in Maine?  My first thought was, "I can't move to Maine!" but the more I fell into my sickness and delirium, the more I thought it would be an amazing opportunity not only to preserve a piece of history, but to have a chance to write almost full Time!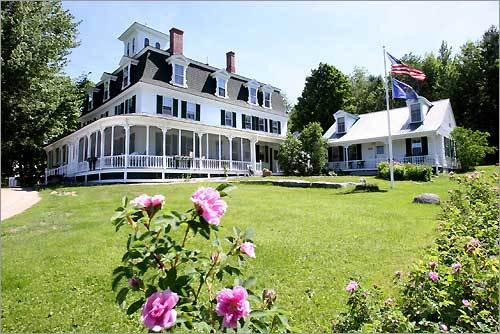 Janice Sage has been the owner since 1993 when she won the inn in the same manner: an essay contest!  She was working in the restaurant industry when she dashed off a few paragraphs in hopes of winning the inn.  That year, her dreams came true and now, going into retirement, she is eager to find the perfect fit for this amazing property.
I'll be entering, will you?